Mission Critical Concepts hosts dozens of courses in and around Minnesota that are designed to help their students prevail in high-threat, kinetic environments. We accomplish this by hiring only highly qualified, gifted instructors from a multitude of law enforcement agencies in and around the Twin Cities that create and deliver innovative and relevant training. These instructors are leaders in their respective agencies and have extensive training and experience in their career fields. MCC travels all over the upper Midwest, providing ever-evolving, professional courses in Use of Force, Firearms, and Tactics. From Basic Pistol to Unconventional Active Shooter and everything in-between. We can even create a course based on you or your agency's individual needs. Agencies can get free student slots for hosting courses.
Interested in hosting a course?
We can create custom courses to meet your needs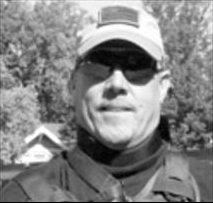 DAVE SOHM
Dave has been a Licensed Peace Officer with the Saint Paul Police Department, a Special Agent in North Dakota, Minnesota, and Kansas for over 20 years.  He has been a Police Trainer specializing in the areas of Drug Enforcement, Use of Force, Firearms, Legal Liabilities, Pursuit Training, Patrol Level Tactical Operations, and Basic/Advanced/HRT Tactical Ops for the last twenty years.
Dave has been a Lead Trainer with his department and holds a B.A. in Criminal Justice from Bemidji State University. He has been the Administrative Director for Dakota County Technical College's Customized Law Enforcement and Emergency Response Training programs. Dave has received specialized training from numerous Federal (Department of Justice), State agencies (Bureau of Criminal Investigation), and specialized tactical training programs around the United States. Dave also works as a consultantDave is also employed by the Evans Group and tours the Midwest providing technical assistance and purchasing advice to agencies in the public safety sector.  He provides professional representation for Surefire, Trijicon, Mossberg, and many others.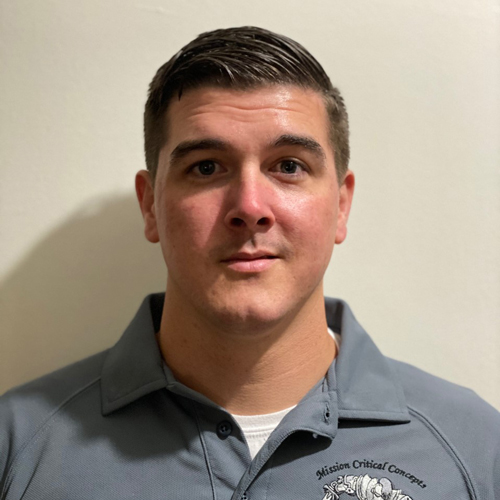 MATT BERG
Matt Berg has been working in Emergency Medical Services since 2018, and is currently a full-time Paramedic in the Twin Cities. He has been a Site Medic/Instructor with Mission Critical Concepts since 2020. He previously served 10 years in the U.S. Army's 82nd Airborne Division, the 4th BCT (Airborne) 25th Infantry Division, and the 3rd Cavalry Regiment, where he was an Airborne Infantryman in positions ranging from rifleman and Machine Gunner, Fire-Team and Recon Team leader, up to Platoon Sergeant and Jumpmaster. His first tour was in South Baghdad conducting COIN operations. The second was with Special Operations TF-Afghanistan conducting asymmetrical operations along the Arghandab River valley. He spent his third tour in Kosovo conducting reconnaissance operations. On his fourth deployment he was a Squad Leader in charge of security operations for a Ranger TF in Kabul, Afghanistan.
Matt currently holds National and State Paramedic certifications, along with being an IBSC Board Certified Tactical Paramedic with TCCC, ACLS, PHTLS, PALS, AMLS and Tactical Rappelling certifications.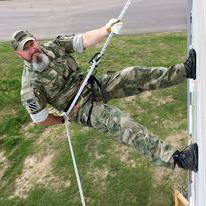 JARROD KUNZE
Jarrod has been a police officer for 12 years in Minnesota. He is currently a Sergeant and served on the SWAT team for five years as a breacher and sniper. He is a certified NRA handgun instructor, patrol rifle, MP5, Barrett .50 (M82A1), belt-fed weapons instructor. He is also instructor certified in ASP baton, Use of Force, Sniper Operations, (ASR) Aerosol Subject Restraints and Force on Force.  Jarrod is a certified Rappel Master and has been instructing with Mission Critical Concepts since 2006. Jarrod previously served in the U.S. Army Infantry from 1990 to 2006. During that time, he was deployed 5 times including two tours in Iraq where he was a squad leader with the 3rd U.S. Army Division and was involved in heavy fighting during the initial invasion of Iraq, fighting from the border all the way into Baghdad.  On his second tour, he actively hunted the enemy as part of a two-man sniper team, conducting 49 sniper missions in the city of Samarra before being medevac'd and medically discharged.  Based on his experience in defeating insurgents, he created Mission Critical Concept's Asymmetric Active Shooter Course to prepare domestic law enforcement to defeat uncontained / unconventional active shooter situations here in the U.S.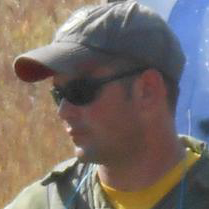 MAX YAKOVLEV
Max is a Sergeant with the Burnsville Police Department where he has worked for the past twelve years.  He is one of the lead Sergeants in charge of the Burnsville PD Use of Force program.  Max is also one of two lead instructors for the Combatives Program at the Rasmussen College of Law Enforcement.  Max has been assigned to Patrol Operations, Gang and Criminal Investigations, as a Tactical Officer on SWAT, and is currently assigned as a patrol shift Sergeant / Supervisor.Max has extensive experience in all areas of police Operations and is currently an adjunct instructor for Rasmussen College's Use of Force Skills training program. Max is a certified instructor in the following disciplines: Tactical Operations, handgun & patrol rifle, Use of Force, Combatives and Ground Fighting, Taser, ASP Baton, ASR (Aerosol Subject Restraint), Weapons Retention, Reality Based Scenario, LVNR (Lateral Vascular Neck Restraint), and LOCK-UP.  He is also a two-stripe blue belt in Brazilian Jiu Jitsu with Alliance BJJ in Edina, MN.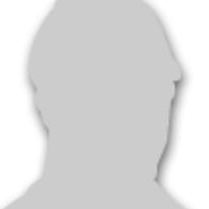 Jake May
Jake has been a licensed Police Officer in the State of Minnesota for 24 years. Jake spent his first eleven years with the Hutchinson Police Department and the most recent thirteen years with the MN Bureau of Criminal Apprehension. Jake's professional experiences include: Working Patrol, General Investigations, School Resource Officer, Metro Drug Task Force Agent, SWAT Team Member and SWAT Team Leader. TTOS Level II Tactical Tracker, and Firearms and Use of Force instructor. Jake is currently assigned to the DEA Task Force where he is a HEAT Team Leader. Jake has received specialized training in the area of drug investigations, firearms training, use of force training, combat ground fighting and close quarters combat. Jake has been a trainer for Mission Critical Concepts for five years. 
* Due to operational safety, Jake's picture has intentionally been removed.*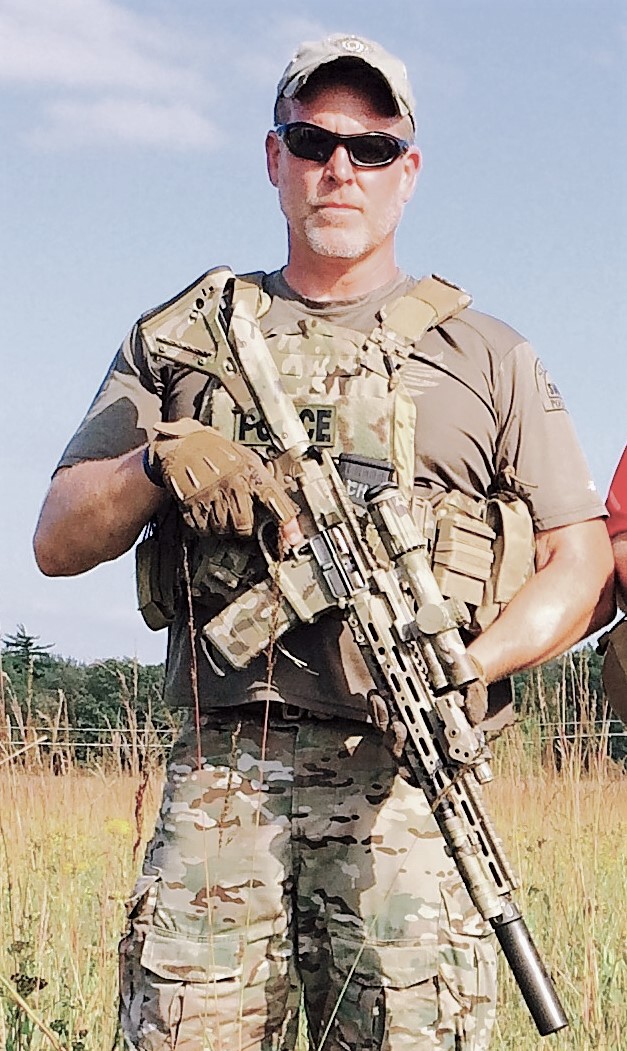 BRAD HAZELETT
Brad is a Commander with the St. Paul Police Department where he has worked for the past 20 years. Brad has been assigned to patrol, street level narcotics, gang and gun interdiction, patrol supervisor and investigations. Brad served on the SPPD SWAT team for eleven years; five as an officer and six as a Sergeant / Team Leader and sniper supervisor.  He is an NRA qualified instructor in the Precision Long Range Rifle.  He travels across the upper Midwest teaching Police, Fire, and EMS how to collectively and collaboratively respond to a hostile / mass casualty event.  Brad has executed over 600 high-risk narcotics and weapons search warrants. He continuously attends tactical and strategic courses to improve his ability to teach others how to successfully operate and prevail in kinetic, dangerous environments.
Brad has also served for 14 years as an infantryman in the Marine Corps and Army National Guard. As an active duty Marine, Brad was a fire team leader in Desert Storm where he coordinated and led combat patrols forward of friendly lines. Brad attended the Army National Guard Scout Sniper School in Arkansas and returned to the school as an instructor. Brad has been a lead instructor for Mission Critical Concepts for the past 17 years. He teaches all aspects of firearms: pistol, carbine, shotgun, sub gun, and precision rifle. Brad is a certified Rappel Master and a Less Lethal / Chemical Munitions instructor. He also instructs courses in Tactical Operations in Rural Terrain, Basic and Advanced Scout Sniper, Basic and Advanced SWAT, Shotgun Instructor, Shoothouse Instructor, and Precision Carbine Operator. Brad is currently earning his Master's Degree in Homeland Security and Counter-Terrorism.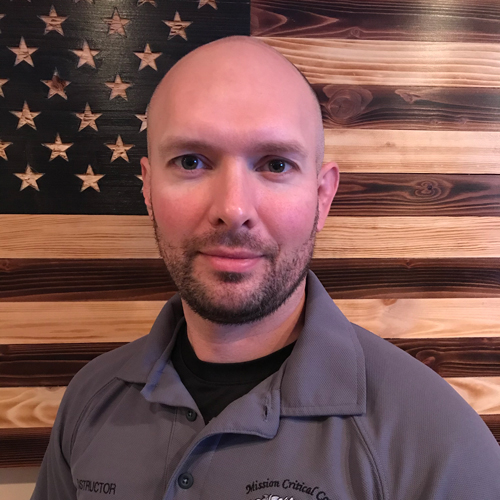 NIC ALBERT
Nic has been a police officer for 3 years in Minnesota. He currently serves the City of Elk River as a Patrol Officer, Field Training Officer, Firearms Instructor, and SWAT Team Operator. Prior to his Law Enforcement career, Nic, served as a Security Team Leader for various overseas contracts for the Department of State from 2009-2013.
Nic also served in the United Stated Army from 2002-2009, as a Scout with the 101st Airborne, and 2nd Armored Calvary Regiment. During his Military career Nic was deployed 3 times in support of Operation Iraqi Freedom, were he served as a Team Leader, Section Sergeant, and Platoon Sergeant.  He was also assigned as his unit's CQB Instructor, Combative's Instructor, and Heavy Weapons instructor.  During his time with the 101st he also assisted in the development and instruction of the Divisions Small Kill Team Course (Counter-IED Teams) while deployed near Tikrit.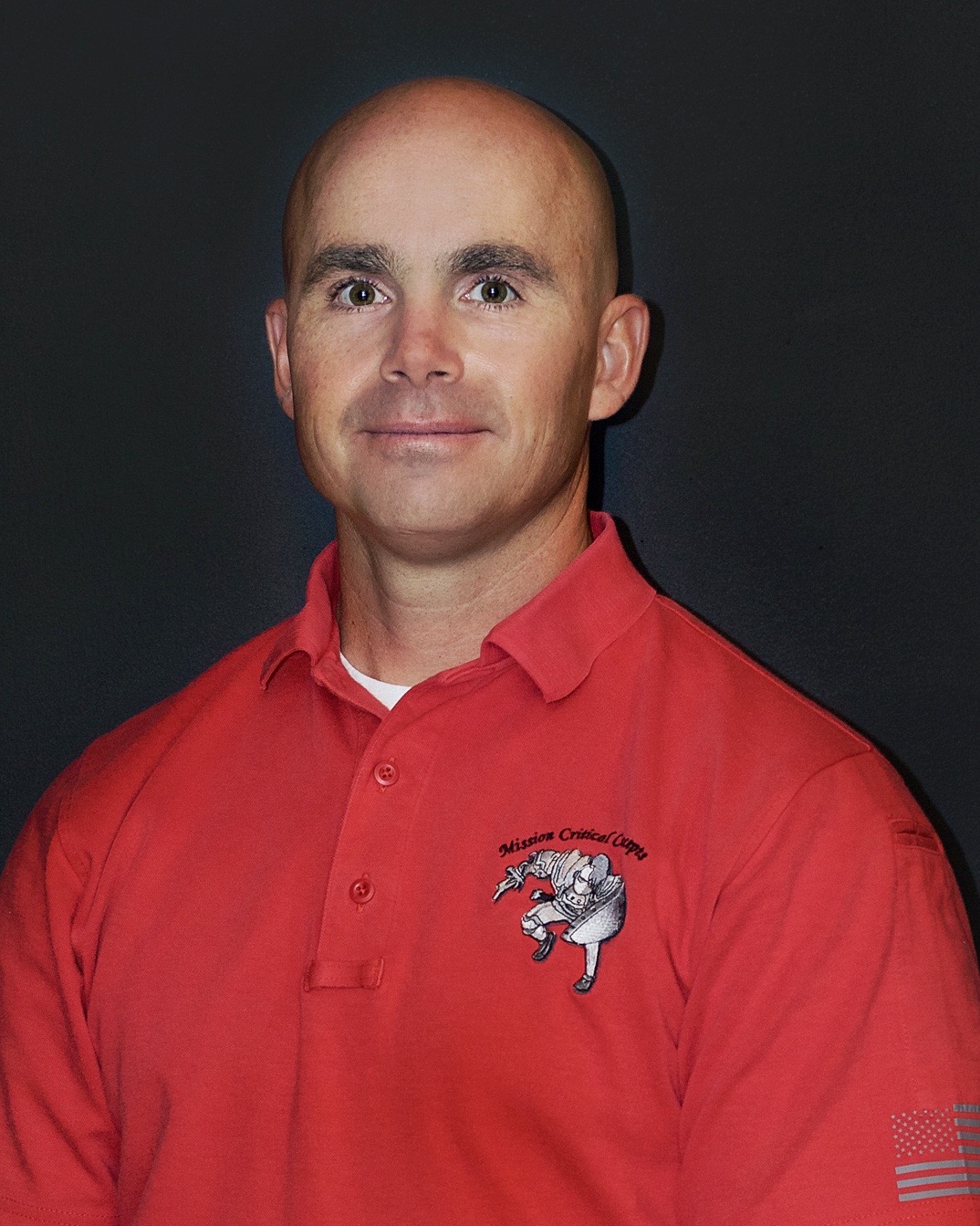 MATT BECKMAN
Matt has a Criminal Justice Degree and has been a Sheriff's Deputy since 1996 having served in the capacity of Patrol Deputy and Field Training Officer (FTO). Currently, Matt is a Sergeant and SWAT Team Leader and he oversees his agency's training/SWAT Unit. Matt has been with MCC since 2000 providing training for law enforcement, security, military, and private citizens in the areas of Firearms and/or Use of Force for both patrol and tactical operations levels as well as specialized breaching and Night Vision Operator courses.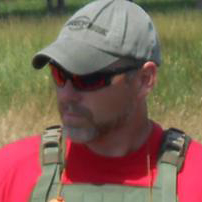 JUSTIN WOOD
Justin has been a Licensed Peace Officer since 2000 and began his career serving as a patrol officer with the King County Sheriff's Office in Seattle, WA. In 2004, Justin relocated to Minnesota where he joined the Chisago County Sheriff's Office.  His professional experiences include service as; a patrol officer, field training officer, narcotics investigator, police instructor, and SWAT assistant team leader. Justin was the Commander for a multijurisdictional drug and violent offenders task force for 4 years and a patrol Sergeant. Justin is now a captain with the Chisago County Sheriff's Office. Justin has received advanced specialized training in criminal investigations, drug enforcement, and is a DEA certified clandestine lab technician.
Justin has been an instructor for Mission Critical Concepts since 2005 and has experience in lesson planning and course development. From 2009 to 2011, Justin provided instruction to hundreds of law enforcement students as the lead Use of Force Instructor for the SKILLS training program at Rasmussen College. Justin is an active instructor specializing in the areas of Drug Investigations, Use of Force, Firearms, Tactical Operations, Counter Ambush, and Active Shooter.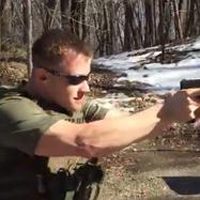 J. Laddie Bata
J. Laddie Bata has been a police officer since 2009.  During his time in law enforcement he's served in a number of roles to include; Crime Scene Tech, Field Training Officer, Firearms Instructor and SWAT Team operator.  Laddie is currently serving with the Moorhead Police Department.      
Prior to beginning a career in law enforcement, Laddie was on active duty with the US Army from 2004-2009.  He is a veteran of Operation Iraqi Freedom and was assigned to both the 10th Mountain Division and the 75th Ranger Regiment.  During his time on active duty, Laddie served exclusively in reconnaissance units and completed the US Army Ranger School, Airborne School, Military Freefall Parachutist Course (HALO), Reconnaissance and Surveillance Leader's Course, S.E.R.E. School (Survival, Evasion, Resistance, & Escape) and Air Assault.  Laddie has 14 years of military experience and continues to serve in the National Guard today.