NVG Operators Course
September 30, 2019

-

October 1, 2019

$475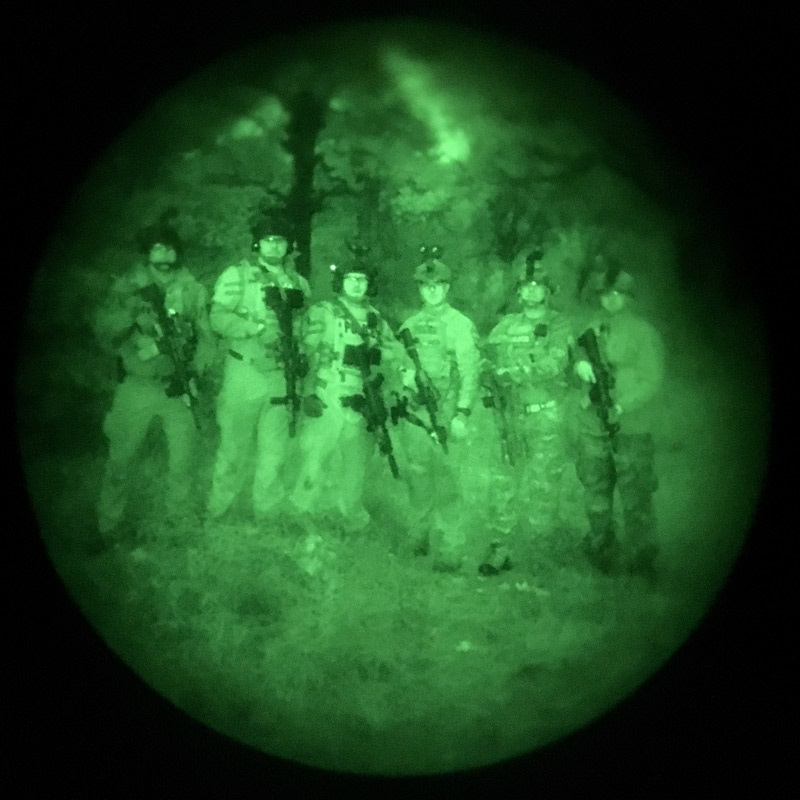 This 2 day course is designed to provide the tactical officer with a strong foundation for the use of night vision equipment and its role in law enforcement tactical operations. Students will gain hands-on experience with the function and operation of various night vision devices, infrared laser sighting systems, and IR lights. This course is a systematic approach to equipment selection, operational considerations, benefits, and limitations of night vision devices and the dangers presented by infrared laser devices to eye safety. This course will involve classroom discussions, practical exercises, live fire range, and scenario based exercises using Simmunitions/force on force training equipment and weapons.
Who should attend: All Swat Operators / Sniper Personnel.
Date and Time:       Sept. 30 – Oct.1, 2019
Times: Day 1           Start- 1500 hours / End approximate -2300 hours
Day 2           Start- 1700 hours / End approximate -0100 hours
POST Credits:         20                                                        
Note:                          Class size is limited to 16 students
(Mandatory Equipment)
Standard tactical equipment and body armor
Helmet mountable NVG with helmet, mount, and transfer arm.
Rifle with weapon mounted light, magazines and 300 rounds ammunition.
Handgun with weapon mounted light, magazines and 100 rounds ammunition.
Eye/ear protection, and clothing appropriate for the forecasted weather conditions.
Handheld white light
Spare batteries for NVG, lights, and sights.
Simms /Force on Force conversions for rifle and pistol with 50 rounds marking ammunition for both weapons.
(Suggested Equipment)
Weapon Mounted IR and or visible laser
IR Marker/Beacon
Note:
Some students who attend the course do not have IR lasers and IR lights, however some will be provided at the course for both demonstration and for student use.
Related Events