This Course is FULL – 2 Day RDS Pistol – "Train the Trainer" Instructional Training Program
August 28 @ 8:00 am

-

August 29 @ 5:00 pm

$525.00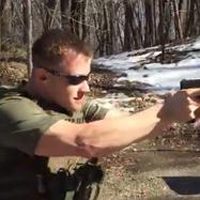 The 2 Day RDS Instructional course sponsored by the Forest Lake Police Department is designed to give department instructional staff a hands-on experience of MRDS handgun familiarization, training, skill and technique development and presentation points for their departmental training objectives. This course will provide the student trainer with a solid basic understanding of the RDS, common RDS issues and operations and the best effective instructional methodology and use of the RDS for duty and tactical applications. There will be a heavy emphasis on Shooter Coach Instruction, Teach Backs, Program Development and Problem Solving with extensive Firearms Drills.  
Day One – Foundational RDS Skills and Instructor Development 
Day 2 – Train the Trainer RDS Skills – Departmental Programs and Instructional Student Problem Solving. O.D.R. Methodology. 
Instruction includes: 
Classroom Power Point and Discussion

 

Benefits / Drawbacks / Limitations

 

Instructional Diagnostics and Problem Solving

 

Shooter Fundamentals problem solving

 

Parallax and Optics – W/ Drills

 

Optic and the science of aiming

Focal Plans

 

Sighted / Aim Fire

 

Dot presentation

 

Optic types, selection, and issues

 

System Failures and Issues – Optic Failures, Co-Witnessing, Occluded Optics Drills, BUIS and options, Fractured Lenses Drills, Stadia Lines, Line of Sight Fire

 

System Functionality – Optics types

 

Equipment, Holster Acquisition Drills w/ FTX's

 

Firearm fundamentals applied to the MRDS

Shooter Analysis and Diagnostics – O.D.R. Methodology

 

Optics Challenge FTX – Stress, Acclimation and FTX's

 

Instructional / Skill Development – Failure as an option and Micro Drills

 

Presentation and Drawing from the Holster

 

Reloads with the RDS

 

Malfunction and Remediation – Weapon and Optics

 

Washout

 

Low Light Concepts – Discussion and Demo

 

Learning to trust the Dot

Departmental programs, Course development and FTX's

Instructional and Course Teach Backs

 

Students will receive handouts with all of the various drills presented.
Equipment requirements: 
RDS equipped Handgun with 3 magazines (single stack, 5-7 magazines) and fresh batteries

Duty Holster, Duty belt / gear

Range Bag and RDS Armoring equipment

Magazine pouch(s)

 

Vests are required

Minimum 600 rounds range ammunition

 

Ear and Eye protection

(

Clear Eye protection mandatory)

 

 

Ball Cap

 

Long sleeves recommended (long pants mandatory)




100 count pack of 3" POST- it – Notes.
Optional: (recommended) gear: 
Magazine Loaders

 

Off range hydration systems or supplies



Prerequisites: Students must be previous Firearms Instructor certified. Students MUST have an RDS equipped pistol (duty) and holster for participation in the class. 
Note: Student should be at the training facility 15 minutes prior to the start of the course. Please have all weapons systems and magazines unloaded for the course.  
Post Credits: 16 
Related Events