2 Day Low Light Operations w/ additional Instructor certification for 3rd Day
October 4 @ 8:00 am

-

October 6 @ 5:00 pm

$695.00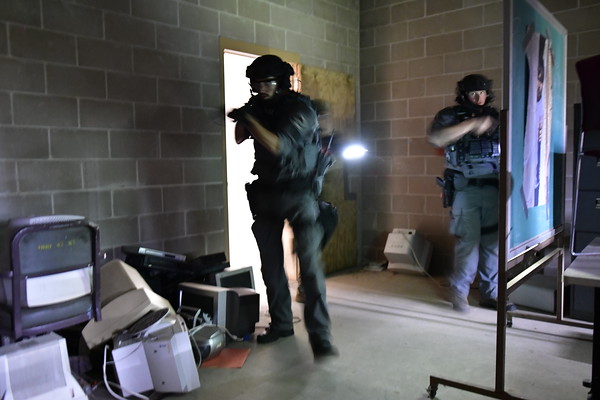 Most departments may train in low light conditions, but under optimum environmental factors, while most officer involved incidents and shootings take place in low or no light conditions under adverse and difficult circumstances. Officers rarely have the time or opportunity to conduct Low or No light firearms training and even less opportunity to engage decisional target systems in adverse and high stress situations.
This is an intense two-day (optional 3rd instructional certification day) patrol and operator level training program that is designed to significantly raise the shoot ability, confidence and skill level of the patrol officer or tactical operator in Low and No Light conditions. The course will be broken down into the following training segments:
Day 1- This segment of the course consists of a classroom presentation on Low light concepts followed by extensive on range drills and exercises. More of an emphasis is placed upon hands-on shooting techniques, confidence building and real-world training in Low and No Light operations. Officers will spend most of their training time on the firing range or Simmunitions facility utilizing their duty weapons (side arm) in advanced training and shooting techniques with various and variable light conditions and sources.
Day 2 – This segment of the course will focus on the Patrol Rifle as the primary weapons system and emphasis advanced shooting techniques and drills as well as raising the operational level for those officers that utilize and deploy the squad or long weapons that is present in most squad cars today. Officers will learn and develop Low and No Light operational techniques along with transitional tactics (Primary and secondary weapons systems) to deploy weapons, weapon remediation and challenging move and engagement drills that utilize both weapons to their fullest capabilities. The Simmunitions facility will also be utilized during this training period, along with scenario-based Training FTX's.
Day 3 – This segment of the course will focus on the Instructional certification criteria of the course. Participants will utilize all the information, tactics and techniques acquired in the previous two days and conduct on range presentations, teach backs and scenario drills to become certified as Low light / No lights Firearms instructors.
Equipment: AR-15 / M-16 / M-4 Rifle and Sling, Duty handgun and Duty belt, 3 magazines @ weapon system, Magazine pouches.
Ammunition: 500 rounds of .223 / 5.56 for Rifle / 400 rounds for duty handgun, 50 rounds of Simmunitions and weapons system (Handgun / rifle). If departments are having a difficult time acquiring the Simmunitions equipment let us know, we have some options.
Cost: 2 Day Course $550.00 @ Officer / 3 Day Instructor Course $695.00 @ Officer
Minnesota POST Credit Hours: 8
Extensive course joining orders will be sent at the time of registration confirmation.
Related Events